The cuisine is inspired by the region's distinctive ingredients, each presented in its season.
His philosophy
Our chef, Bertrand Bordenave, creates a cuisine based on the seasonal market, exclusively using fresh, carefully-selected products and focusing on local producers.
The menu showcases the dishes which have made the restaurant's reputation, like prime rib, lamb shoulder, and Grand Marnier soufflé. The pastries, like the breads, are made on site.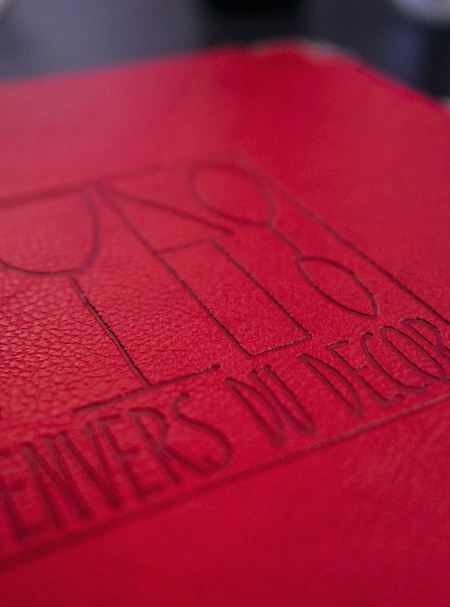 Inspiring influence
Our region is renowned for the quality of its ingredients and its traditions, interpreted by the chef to bring out their best. Always respecting the seasons, the menu changes regularly, according to the chef's inspiration and the market's bounty.
Starters
Trout gravlax, vegetables tart and clams
24 €
Duck foie-gras, mandarin et kumquat
27.50 €
Oysters ''Bréhat'' n°2 from Bretagne
6 : 18 €        9 : 27 €         12 : 36 €
Soup of the moment
13.50 €
Selection of charcuteries
23 €
Les plats
Dish of the day (only for lunch not including week-end)
24 €
Andouillette AAAAA from Hardouin
25 €
Beef tenderloin, pumpkin and spinach
34 €
Fish from the criee
30 €
Veal Liver, Xérès vinegar, garlic and parsley
25 €
Rib of beef for two persons
85 €
Slow cooked lamb shoulder, for two persons
59 €
Beef tartare, French fries and salad
26 €
Desserts
Chocolate and peanuts profiteroles
11 €
Traditional pastry for two persons
18 €
Exotic ice-cream, Fontainebleau mousse
11 €
Crêpes Suzette, orange
11 €
Selection of farmhouse cheeses
11 €
Grand Marnier Soufflé
11 €
Vanilla crème brulée
8 €
Wines
The head sommelier has selected wines from the most talented producers throughout Bordeaux and the world's other great vineyard regions. Wine lovers and professionals alike can choose from more than 500 selections, and an assortment of wines by the glass. The wines are stored beneath the restaurant in a 19th-century underground stone quarry.